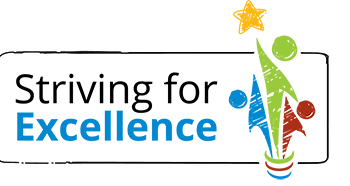 Excellence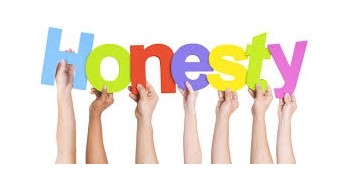 Honesty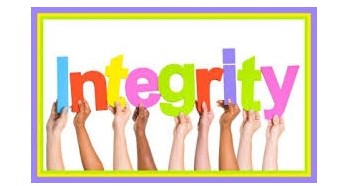 Integrity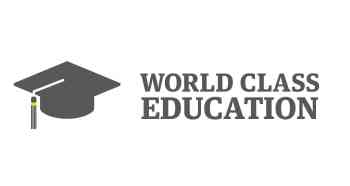 World Class Education
What we have for you
Facilities and Recreation
Our Parents Say
Testimonial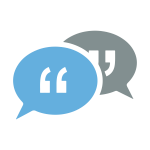 On behalf of all parents would like to Thanks & Congrats to you & all your team members for arranging such a wonderful Annual Function.  
We parents along with grand Parents of little angels enjoyed a lot. 
It was a great effort with very very high dividens.  
Our Best Wishes for future to SMT English Medium  School.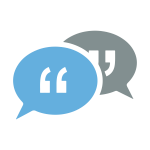 Yes. Very true indeed. We enjoyed a lot.
All SMT team has taken a lot of efforts for the program. 
Regards on behalf,


All Parents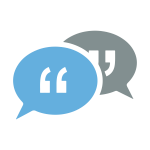 We enjoyed a lot on Annual Day and all kids performance was amazing.
We really appreciated the "Thane Theme" concept. Its a very good concept in fact I got addition information about Our Thane.
Thanks to all SMT Team Members.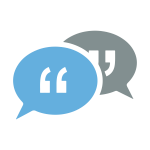 Yes we all SMT parents appreciate and truly value all the efforts that SMT staff has imparted in getting this event a grand successes.


Specially the stage, lighting system, sound system, the theme and off-course kids performance everything was so perfect that we enjoyed this event thoroughly. 


congrats to all ,thanks and good luck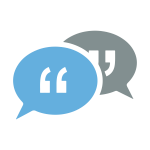 The sports day which was organized on 1st Nov 18 it was good and energetic. All children and parents enjoyed a lot. 

According to their age they made lot of efforts  and they make wonderful sports day. We also thanks all the teachers and supporting staff. The teachers take lots of hard work for children's and trained them very well to make wonderful sports day. 

We hope that like this type of event must be conduct in future also.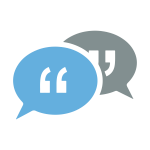 Dear Ruta Madam,

Greetings from Tilak's.....

Heart-full of appreciations for today's decision of online session activity.  

Just would like to inform that kids enjoyed today's online sessions of Ms. Padmini Mam and Mr. Avinash Sir.

After a long period, they could meet their class mates as well as teachers too.

We personally appreciate this activity and request you to have such more activities.  

Looking forward for lot more such activities.  

Last but not the least if any help needed or any kind of support needed for our schools and students betterment do give a call at any hour of time.

Regards
Kiran Tilak & Preeti Tilak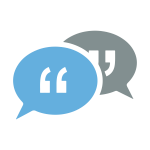 Good morning,


Padmini Teacher,
Today's session was very nice. And kids also narrated the stories very well. It was a nice thought just like a show n tell story. We can't be in the school always and thus don't know how our kids are narrating the story or interacting in the class.
Thanks a lot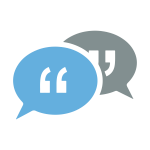 Dear Mam


We truly appreciate all efforts taken by the school management and the teachers to conduct online sessions.
It specially shows managements attitude - they want to move with the modern trends , they want to be prepared for the crisis.
Frankly intentions and efforts dose matters a lot ..... i can see school is trying their best, they are putting maximum efforts ... they have good intentions and i feel that's enough for me as a parent.
I must say online seasons was a real good experience as kids got aware of online schooling concept, we are aware that this was on trial basis so as we all will be prepared in case of further emergency.
I wish and pray all to be good and fine soon ...
Regards
Harshad Almelkar, Sonali Almelkar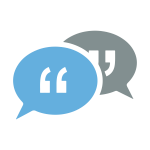 Dear Madam,
We thank you for the session of storytelling conducted in the month of April for the standard 3.
It was a good experience for the children and also for the parents.
The important part, which we feel, was that every child got the opportunity to listen to different stories. Children understood, how they should present themselves.
We would personally, thank Ms. Padmini teacher for conducting the sessions excellently and patiently.
We appreciate the way she had narrated the stories to the children.
Regards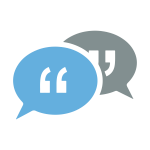 Dear Padmini Teacher,


Very nice initiative by school for conducting online session for children.
Kavya was very happy to see her friends and teacher daily.
Thanks to Padmini Teacher also for conducting the same very smoothly and nice idea of storytelling session.
Thanks a lot once again.


Thanks & Regards,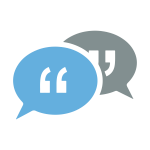 Respected teacher,
It was very nice idea of online sessions. The idea was executed very well.
In spite of network issues from parent's side, the sessions were conducted quite nicely.
Kids also enjoyed story telling from their side.
Regards,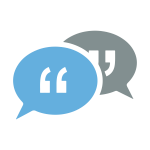 Dear Neha teacher,
It was a wonderful and a very funny story. Thank you, teacher. Looking forward for such many more sessions.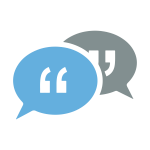 Hello Teachers,


First of all you all take care. I really wish to say thank you for all the efforts you all are taking in this vacation time as well.
We are officially closed for summer still you are taking efforts and devoting your valuable time for these activities.
Really appreciable.
Just 1 suggestion, I guess meeting organizer must be having option of mute/unmute all participants. Just like in zoom.
Since these are small children, they keep pressing unmute button and that create noise.
But inspite of this children are so much exited and come near device much before time. Thanks again.
Regards,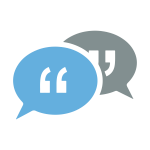 Good morning Kirti teacher,


This is Shreyas Jog (Sahas's father Alpha division). I'm very thankful for the online session conducted this morning!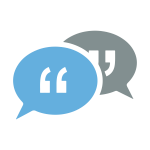 Hello Kirti Madam,


I am father of Darsh Sali.
Thanks for having today's session and it was good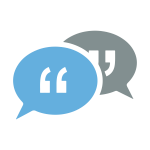 Hi Principal Madam, Class Teacher, and School Staff,
I hope this email finds you well and healthy.
First of all let me thank all of you for having this wonderful initiative of online classes.
This has not only enabled Swara Kelkar to attend classes from Denmark but also introduced her to this new technology.
Swara along with us is enjoying this experience and she looks forward for the classes every day, even though she has to get up at 5 AM ( Local time ).
Also, please find attached the poster made by Swara. This poster is purely a work by the child and our contribution to this is minimal.
Looking forward to few more out of the box initiative from your side.
Wishing you and yours a healthy week with a little of sunshine and laughter sprinkled in.
Keep up the good work and stay safe.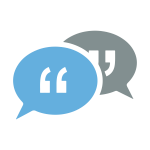 Respected Madam,


Thank you so much teacher for wonderful stories and your valuable time you share with us. My child enjoys the stories and relate them to the current situation.....also tries to act as per your instructions in this Corona situation like helping parents etc...... Every morning he is excited about online session so at least on laptop he can see his friends.
Regards,
Suchitra  (Ved Guram's parent)
Dear Ma'am,
       We are thankful to you for investing your valuable time for teaching our kids. Your sincere efforts are always appreciated. It is a wonderful initiative taken to strengthen the bond of love shared by the teachers, the kids and the parents.  
        The stories are really interesting as kids can easily co- relate the same with the day to day activities. We are happy to see that kids are being educated by using fun way learning methods (e.g. Use of Puppets).Kids are enjoying the sessions and eagerly waiting for the upcoming sessions.  
         We assure you about 100% active participation at Individual levels. Kindly let us know if any support is required.
        With lots of Best wishes for your future endeavors.
Thanks and regards,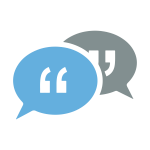 Hello Madam,
      Its really a good initiative by school. Children will get to learn something new in holidays. I would like to appreciate the efforts taken by you, the ppt are really interesting and informative with clear message on it. These interactive sessions will surely help them in the future.
     i want to thank the Principal Mrs Ruta, teachers and Ex PTA members for coming up with the idea
Regards,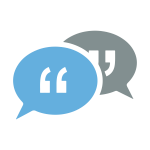 Dear Ma'am,


       We are thankful to you for arranging online sessions for our Kids. The stories are awesome. We are thankful Shweta Ma'am for telling us simple, nice stories with great Morals.
            We are thankful to Avinash Sir for injecting energy boosters in our kids on daily basis.  
          Best wishes for taking such wonderful initiatives. We are eagerly waiting for participation in the online sessions.
Thanks and regards,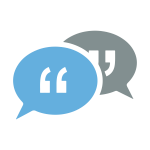 Dear teacher,


We thank the school for taking on the challenge & conducting online sessions.
Sarthak has thoroughly enjoyed your live sessions. He is more punctual, Sarthak loves the 2 way dialogue - thumbs up, Q&A - you have in a live session. He is very happy to spot friends in the live session. Hence Sarthak is looking forward to sessions & reminds us to switch off Ramayan & log on to phone! We've not faced connection issues on the 2 sessions conducted, at least no parent had complained on the WA group.
Thanks for reading my email. I'm sure school & teachers will do what's best for students. Thanking again for this new initiative.


Regards,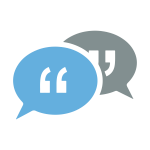 Respected Gauri teacher,


Thanks for the story telling class.
Hiranya enjoyed today's session.
She is willing to do more such online sessions.


Thanks and best regards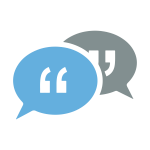 Dear Madam,


Thanks for this session.
Kavya enjoyed the story and also very happy to see you and all her friends after so long.
Look forward to many more sessions like this during this lock down period.
Appreciate your's and the team's efforts.
Thank you,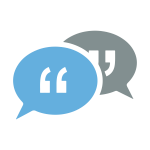 Respected Ma'am,


This is Smita Patil first of all I would like to thank you and all the teaching staff for this wonderful efforts which have been taken in this Pandemic situation very efficiently utilized the time and inculcated the smooth flow of learning through digital platform which all the way efforts to enhance the knowledge of our children's through various activities. Today's session was just awesome my Son Viyaan Amit Patil who is in Alpha, Grade 3, had enjoyed and learnt allot through the story telling it adds the valuable talent of public speaking.
From myself and my son I would once again would like to thank You for the great effort.
Once again would thank from You and Principal Ma'am and other teaching as well non teaching staff who would have taken lots of efforts to make this effort successful.


Regards,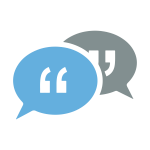 Dear Gauri Teacher


Please find attached Ashwins drawing.
You are taking great effort for the kids.


Thank you...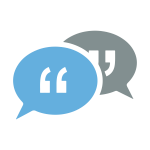 Respected teacher,


I would like to thank and appreciate efforts you are taking for students.
As we all are lockdown, staying at home and keeping kids engaged is a big task.But your sessions making it easier.Ishwari egarly waits for timing of next session.
The way sessions are going on really good and keeping kids involved.
I would like to thank you and principal Ruta mam for this.
Keep it up
Thanks and regards,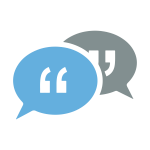 Dear Teacher,
This is Omkar Thakur. (Anushree Thakur's Father).
We as Anushree's parents, want to thank you for conducting online sessions for all those days. Anushree could get engaged with her favourite SMT Team & enjoyed the sessions.
Really appreciate the efforts, that You & complete Team SMT has put in to conduct these sessions.
A BIG Thank You !!!
Take care & Stay Safe.
Regards,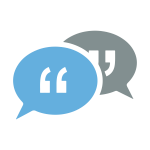 Respected Principal Madam & Neha Madam,


My daughter Saanavi Kolambkar is in 02nd standard (Alpha division).
I would like to recognize and appreciate efforts taken by the school & teachers in arranging online interactive sessions during the lock-down period. This was one of the best initiatives.
These sessions definitely helped all kids in learning new things & specially made them understood how to face the camera & interact with others which helped in boosting their confidence. These kind of practical sessions is the necessity in today's competitive world.
I would like to recommend, going forward at least one online session should be conducted in three months after regular school begins. (I am aware it requires lot of efforts in arranging these kind of sessions).
I am rest assured that Saanavi's academic future is in correct hands & we are proud to be associated with Saraswati Mandir Trust's English medium school.
Once again thanks & keep doing the good work.


Regards,