Mrs. Ruta Manish Joshi, Head
Mrs.Ruta Manish Joshi is a chemistry graduate. She further added Industrial and Analytical Chemistry and Drug Analysis to her qualifications.
After a short stint as a Quality Control Chemist and Research Development Officer she decided to enter the Education field.
She began her teaching career in 2000 after completing ECCED and joined Hiranandani Foundation School, Thane.
Later she armed herself with B. Ed. and MA in Education.
She worked for Hiranandini School in many capacities. In the capacity of an Accreditation Coordinator she helped the school in the process of getting the Accreditation.
Later on, she joined Podar International School, Thane as Manager Admin and Accreditation.
She was associated with C. P. Goenka School as Head Academics and was assigned with various tasks.She worked with a school under CP Goenka's wings and helped the teachers upgrade their existing curriculum.
She is  an Assessor of the National Accreditation Board for Education and Training (NABET),  wherein she is involved in the assessment of various schools across India.
She has also worked as a Consultant to guide schools towards achieving their Accreditation from NABET.
She is well organized in her work and is capable of operating under tight deadlines. She possesses strong communication and analytical skills and has the ability to extract, interpret and present relevant information to the concerned authority. She has strong interpersonal abilities and good leadership qualities. Apart from being adept at building relationships with people, she is a visionary who is capable of developing, implementing and executing programmes.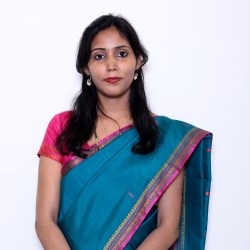 Mrs. Padmini Tiwari, Teacher.
Mrs. Padmini Tiwari is post graduate in Science with Chemistry. She also holds bachelor degree in education(B.Ed). She has an experience of 4 yrs in teaching profession with esteemed CBSE and ICSE school. She is loving, caring and committed educator with innate ability to understand and motivate children.


She thoroughly enjoys working with children and encourages creative expression. She wants every child to be successful learner and live life by the right values."
Mrs. Rajani Jay Maurya, Teacher.
Mrs. Rajani Jay Maurya is a post graduate in History. She did her B.Ed from Mumbai University and stood first in her batch. Though she has little experience of teaching in a formal school, is very keen about child psychology and wants to understand and guide a child accordingly.

She likes children from the heart and wants to work towards their all-round development.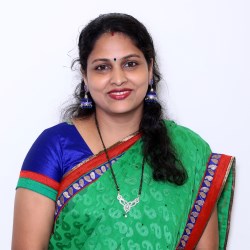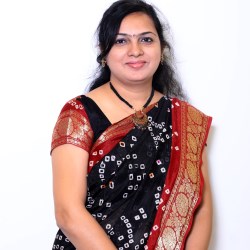 Mrs. Gauri Yatin Naik, Teacher.
Gauri Naik has completed her M.Sc in Applied Biology from Seth G S Medical College & KEM Hospital. She has also coauthored papers in Medical Journals of Pharmacology and Gastroentrology. She has corporate experience of over 3 years in companies like Piramal Healthcare and TCS. She has done her  ECCEd and B.Ed from University of Mumbai.  In addition she is also certified trainer in "Jolly Phonics". 


She believes that a creative process oriented teaching can take the children to the path of excellence. 


Along with teaching she is passionate about painting, reading and dancing. She also feels " A good teacher can inspire, hopes, ignite the imagination and instill a love of learning".
Mrs. Snehal Vinid Shetye, Teacher.
She is a Science graduate from D.G.Ruparel College with Chemistry as a major subject and one of the top performer of her batch.


She also holds Bachelor degree in Education (B.Ed.) with Maths & Science. She has about 4 years of experience in teaching profession. She has also worked as a Lab assistant for two years in secondary section, of a reputed ICSE school.


She participated in numerous professional development workshops and seminars and was assigned the task of preparing students for Mathematics and Science Olympiad. She was also responsible for helping and guiding the special and weak students in their curriculum and overall development.


She is an easy-going girl with an aptitude to collaborate with children of all age group. 
Her interests outside school include Cooking, Drawing & Listening Music. She has a passion for art. Her goal is to inculcate virtues and principles within students to make them a better human being along with knowledge and learning.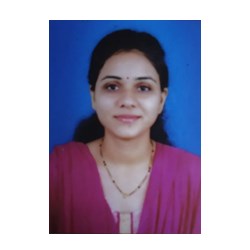 Amruta R Tambe, Music Teacher.
She is a professional Harmonium artist and an excellent vocalist. Along with Harmonium she also has a good hand at playing Synthesizer - Keyboard, Violine,Tabla and Drums (Percussion). She has accompanied various artist's in Mumbai and Suburbs area during their programs /concerts.
In professional carrier she had served position of Head of The Department (Music) in Orchid International School in past in Masjid Bander Branch, Mumbai. Having total experience of 6 years in Education sector including 2 years of Head of Dept mentioned above.
On the other hand she has a flair for writing short stories narrating day to day scenarios with beautiful messages. She loves to write poems and being a good story teller, it's an added advantage to her healthy & happy communication with children.
Passion towards Music and education wakes her up in morning to come to school to make a bright future of her students.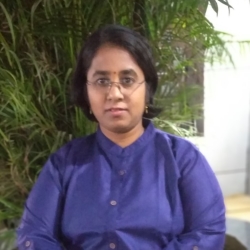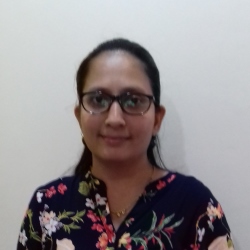 Mrs Shweta Prasad Giri, Teacher.
Mrs Shweta Prasad Giri is graduate in arts with English literature. Later on she armed herself with a D.Ed and is CTET qualified. She has also done Teachers course in Physical Education.


She is an enthusiastic teaching professional with more than 6 years of experience in classroom teaching, classroom management, curriculum planning and students mentoring. She is well versed with latest educational advancements and developments in teaching areas.
Mrs. Lalitha Jitendra khadke, Teacher.
Mrs.Lalitha Jitendra khadke,  with master's in marketing has 7 years of corporate experience. Her interest and inclination towards education field made her choose teaching as a profession. She completed her early care childhood education ( ECCEd). Later she equipped herself with Diploma in education ( D.Ed) and joined a prestigious institution. She has around 6 years of experience as a primary teacher. Her love for Dance , music and creativity connects her with students of all age groups. She possesses strong communication skills and  is 100 % committed towards her work.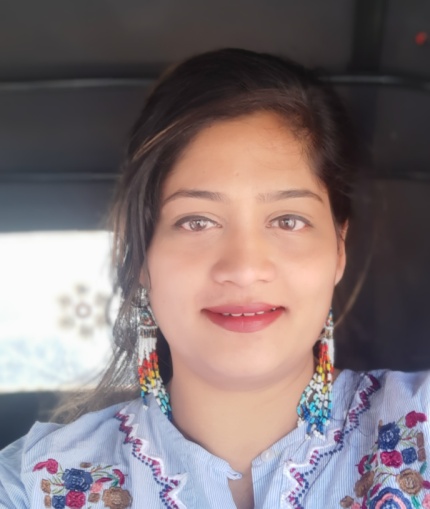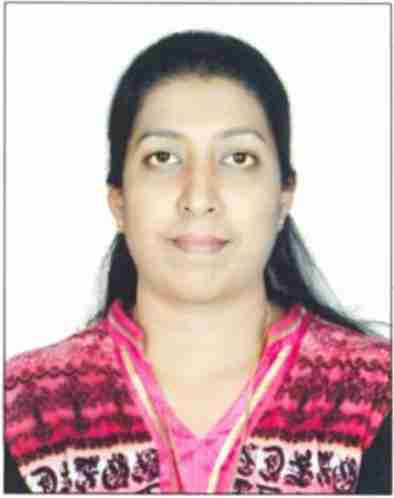 Mrs Amrita Wilfred, Teacher.
Mrs Amrita Wilfred is an Arts graduate. She did her post graduation in English Literature from University of Mumbai. She also holds 2 years Bachelor degree of Education (B.Ed) with specialization in English and History. She started her career in corporate companies like Tricom and Cybercom Datamatics, gaining over 5 years experience.   
She likes reading books, music, travelling and has passion for art and craft. She feels that a good teacher is someone who will do everything in their power to make every child feel loved and successful in some way because all children learn differently and are their own unique individuals.
Mr. Naresh Shirkar, Teacher.
Mr. Naresh Anand Shirkar is a Fine Arts graduate from Vasai Vikasini Visual Art Collage, Vasai and further did his Diploma in Art Education from Sir J.J. School of Art,Mumbai. He is a recipient of various awards including the Maharashtra State Award. He has also participated in various exhibitions organized by State Art Society (Maharashtra)
He has been working as Art teacher at reputed schools in Mumbai including Matrix Academy High School(CBSE), Hasanat High School(ICSE). He also guides students appearing for Elementary and Intermediate level grade examination.
He enjoys working with children and kindling the creative instincts in them. He has been conducting art workshops for all age groups and has done live painting demonstrations at several educational institutions.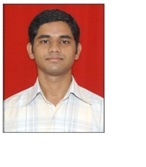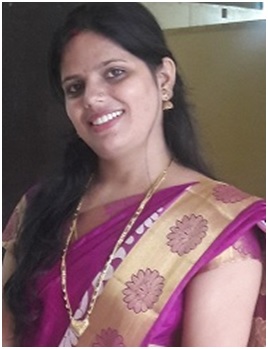 Mrs. Sandhya Yadav, Teacher.
Mrs.Sandhya Vikas Yadav has done her post-graduation in Arts from Purvanchal University, (U.P.)and B.Ed from Mumbai University. She has four years ofexperiencein teaching. She has the ability to teach students in creative way using digital platform.
She likes children and wants to work towards their all-round development
Mrs. Priyanka Lad, Teacher.
Mrs. Priyanka Lad - Thakare received her master's degree in Business Management, where she also earned her teaching credential and Bachelors of Education degree from Mumbai University. She is a certified IELTS and English communication trainer. She loves English & Management subjects. She also has basic hands on experience on STEM and STEAM learning.
She is a passionate teaching professional with more than 5 years of experience in classroom teaching & management, lesson planning, curriculum development, content writing and students mentoring. She is highly motivated and always excited to learn, understand & implement new techniques of teaching and learning. She believes in interactive and fun learning as successful students become successful adults. Her other interests include reading, cooking and organizing different events. Mrs. Priyanka is excited to begin the best year ever!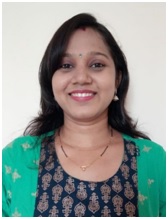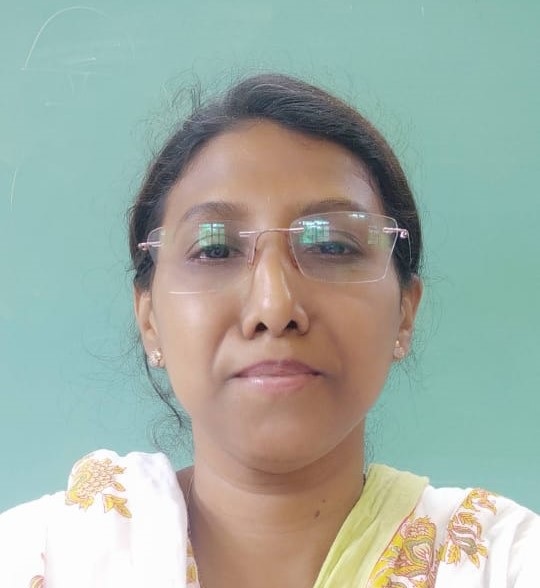 Mrs. Ranjeeta Sandesh Mhatre, Teacher.
Mrs Ranjeeta Mhatre is a commerce graduate from Mumbai University. She completed her Early Care Childhood Education (ECCEd) from Treehouse and her D. EL.Ed (Diploma in Elementry Education) from NIOS. She is CTET(Central Teachers eligibility Test) qualified with over 6 years of teaching experience in Pre- primary and 2 years in primary section.
Her interests apart from teaching include Sports, Travelling & Listening Music. She has achieved medals in various State level Tournaments in Athletics Her goal is to instill students with intrinsic motivation to learn.She likes children and wants to work towards their all-round development.
Mr. Siddharth. G. Kamble, Teacher
Mr. Siddharth. G. Kamble is a commerce graduate fromDnyanasadhanaCollege Thane and BachelorOf Physical Education (BPED)from University of Mumbai. He has achievedBharat Best Scout Leader Award in Bharat scout and Guide. Hehas also received the BestLeader Award inNational Cadet Corps(NCC) Mumbai (B) group. He assistsand trains students who wish to joinArmy, Navy and Airforce .He represented Maharashtra in National Integration Camp at Delhi
He is an official referee of Mumbai UpanagarKabaddi Association.
He has worked as sports teacher at reputed schools in Thane likeRustomji International school (ICSE) and Holy Trinity English High School . He also worksvoluntarily at signal school.
He is passionate about teaching sports and has more than 4 years of experience. He is highly motivated and always enthusiastic about his work.His other interests include reading, adventures, rifle shooting, rappelling,Skiing,Adventures obstacle.


Mrs. Niketa Joshi, Admin Incharge (Primary Section)
Mrs. Niketa Joshi, basically a Home Science graduate and a PG Diploma holder in HR, has a vast experience in marketing, HR & administrative field.


Being from a corporate background, she has proper understanding of administrative operations. She has worked with reputed organizations like CADD Centre, L&T, Vitasta Consulting, Varshasookt Consultants. During her tenure in CADD Centre, she had undertaken activities like Road show organization, new product launc, arranging Customer Meet (Thank you meet) etc. She was also handling "3D Printers", a new technology introduced in India.


Her academic background and over 8 years of professional experience has paved her path to this institute.